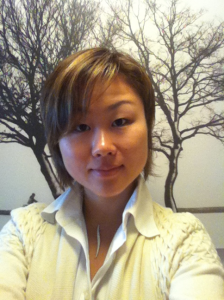 Language barriers should no longer be an obstacle.
Jane L Communication Inc. is a Vancouver based company that professionally delivers unbiased and accurate language services.  As we all know, language interpretation and translation are delicate and critical therefore, require specific skills and knowledge.   We engage only the qualified and experienced interpreters in each of the language you may require.
Services:  Interpretations [Simultaneous and Consecutive] & Translations, Case preparation & Delegation services, Cultural Management consulting [Korean and Cambodian only]
Languages:  Chinese, Korean, Punjabi, Vietnamese, Spanish, French
Settings :  Courts, Meeting  Conference, On site visit, Medical health facilities
Valued Clients [Foreign and Local]:   Law Firms, Government officials and delegation, Provincial Court, Health Authorities, Educational Institutions, Businesses and corporations, Other professionals, Discreet cases -private clients
Language is not just about words- contact us
                                                                                                                    Direct
Jane L Communication Inc.
Direct line: 604 767 6457    Fax: 604 565 0803                    Koreanconnect@gmail.com  
Offices in VANCOUVER [CANADA], SEOUL [KOREA], PHNOM PEHN [CAMBODIA]
Principal Interpreter's Profile
Jisun Jane Lee
Certified Court Interpreter of British Columbia [Korean & French]
Having lived, studied and worked in 3 different corners of the world – North America, Asia and Europe –  Jane understands the importance and critical role of culture in the spoken languages.   She is highly recommended by local and foreign clients as she delivers her services with professionalism and accuracy. She is a full time interpreter and translator. Aside from her outstanding linguistic and interpersonal skills, she brings a vast knowledge acquired from her work experience in the areas of:      Sales & Marketing, Hospitality and Events, Information Technology, Construction & Housing, Shareholder's relations and Immigration consulting.
Specialty:  Simultaneous and Consecutive Interpretation, Document translation and Voice-over, Negotiations and Mediation interpretation
Areas:  Legal – Commercial: Negotiations, Affidavit, Arbitration, Meetings and Trials ,  
         Family: Divorce and youth Pre-trial, Settlement, Meeting, Interview, and Trial
         Personal Injury: IME, Examination for Discovery and Mediation,  
         Immigration: Refugee, Sponsorship, Investor and Entrepreneur programs
         Business:  Conference, Presentations, Business negotiations, Delegation coordination
         Industry:  Finance & Accounting, Information Technology, Medical, Law (Family, Commercial, Criminal & Civil)